The blessed EP. The art of putting out a four to eight song mini-album has acted as either an appetizer for fans to
temporarily stave off
the hunger (throw us a bone, gives us a single, gives us something, please!) OR to signal the release of an upcoming album, but at any rate here goes my Top 10 of '07...

10. Ween -

The Friends EP

You know how

Ween

rolls. A five song EP that runs the gamut from 8os synth-cheese (

Friends

) to silicon-textured reggae squonk (

King Billy

) to corn-balladry (

Slow Down Boy

), it's all here. When

Gene

and

Dean

get together to write an album, be rest assured they're always going to have a few leftovers, but these aren't necessarily throwaways, they just don't fit on the later full-length release

La Cucaracha

. Which is kind of weird, being the masters of genre-spoofing they are. Thanks

Ween

!



9. Los Campesinos! -

Sticking Fingers Into Sockets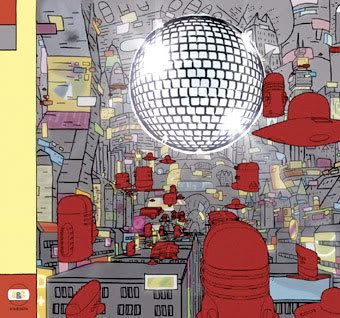 Cockney-inflected swagger over highly danceable and fun songs, the Cardiff contingency that is

Los Campesinos!

made an impression on me from the get-go, and leaves me in a state of extreme anxiousness for their debut full-length Hold On Now, Youngster... to be released April 1st stateside (2/25/08 in the UK). Think

Arctic Monkeys

crossed with a wedding band. Highlights include
We Throw Parties, You Throw Knives

and the 6-plus minute

You! Me! Dancing!

"One thing I can never confess is that I can't dance a single step..."


8. Deerhunter -

Fluorescent Grey EP

Acting as the accompaniment to the stellar

Cryptograms

,

Fluorescent Grey

is a four song EP without the strange textural ambient passages placed in between songs on their full-length album. It's basically four singles, with the closer

Wash Off

being the EP's best song and earning them a number eight spot on my best-of list.





7. Bonnie "Prince" Billy -

Ask Forgiveness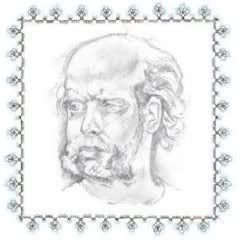 Technically not an EP, it's more of an eight-song covers album with songs from the likes of

Bjork

,

Merle Haggard

,

Frank Sinatra

,

R. Kelly

,

Danzig

and

Mekons

, given the

Will Oldham

touch. The one original

Bonnie

tune is

I Am Loving The Street

, acting as the album's centerpiece. Basically,

Will

could fart into a microphone for three minutes and I'm still going to fawn all over it. He's that important...




6. Grizzly Bear -

Friend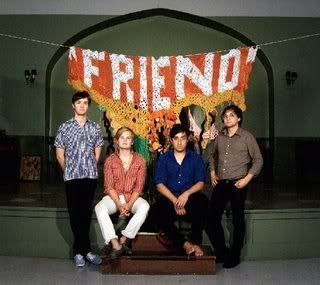 Grizzly Bear

is so hawt right now, and judging from the cast they assembled to help re-do their tunes it looks as if the imprint they're making on the world of indie is a bit deeper than I could've imagined.

Zach Condon

of

Beirut

plus a choir gives some oomph to

Alligator

,

Cansei De Ser Sexy

offers their baile-funk spin on their stellar

Knife

,

Band Of Horses

redoes

Plans

and not to be outdone by their guests Grizzly offers two brand new tracks;

Granny Diner

and

He Hit Me

.


5. The Hold Steady -

Live At Fingerprints

Still haven't seen these guys live, but judging from this all-too-short five song record these guys are America's favorite party band. A new one on here, the set closing
You Gotta Dance (With Who You Came To The Dance With)
. It left me thirsty for more.

4. Joanna Newsom -

Joanna Newsom & The Ys Street Band EP

I have the biggest crush on

Joanna Newsom

. She's like the girl from middle school that no one noticed but grew into a beautiful woman over the summer before ninth grade. I'm making that analogy because the transformation between

The Milk-Eyed Mender

and

Ys

was akin to that girl we all knew once. Be nice to that girl because she may just turn you down if you ask her to the prom. Marry me,

Joanna

?




3. The Decemberists -

Live From SoHo (iTunes Exclusive)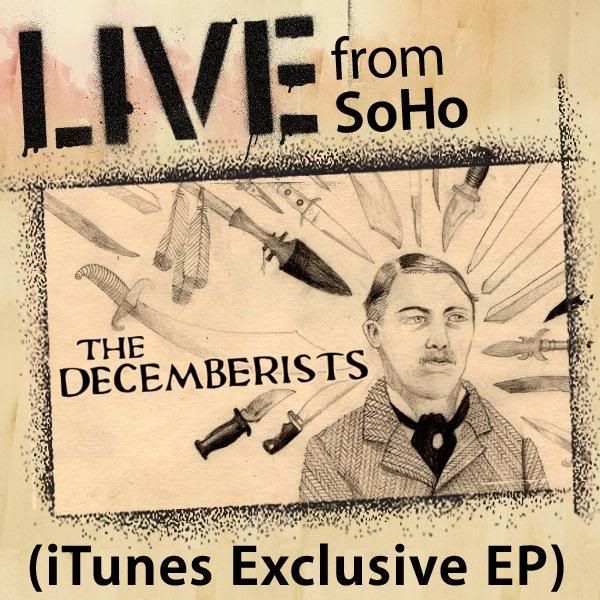 Released at the start of the year, I paid less than six bucks for this and have listened to it so many times it basically paid for itself after the 20th listen. As I said about

Will Oldham

busting ass into a mic,

Colin & Company

could pretty much do the same and I'd happily sniff it up my nostrils and say it was great...






2. Beirut -

Lon Gisland

Pronounced

lon-guy-land

, as is Long Island (when it first came out I was saying

lon-jizz-land

...) Young

Zach Condon

's eastern European ditties about the plight of immigrants born in concentration camps and moving into places like Coney Island and the Little Odessa section of
Brighton Beach at times can be so moving and done with such a level of emotional honesty it's hard to believe he's only 22 years old. And this version of

Scenic World

is far superior to the one on

Gulag Orkestar

.
1. Hezekiah Jones -

Come To Our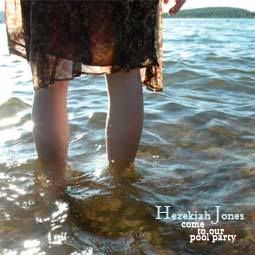 Pool Party EP

Not
only does Philadelphia-based singer/songwriter/pianist
Raphael Cutrufello
have the best EP of the year,
Mississippi Sea
is
The Musicologist's 2007 Song Of The Year
, hands down. Futuristic lyricism over a subtle and beautiful melody replete with the prettiest pedal steel solo this side of Nashville,
Hezekiah
himself may be the best upside-down guitar player ever (or the only...) Also look for
Cupcakes For The Army
as one of my top songs of the year. Bravo
Raphy
, keep 'em coming!
Tomorrow: The Top 25 Songs Of 2007