Every now and again when I'm listening to an album, there always seems to be that one stand-out track, the one song that encompasses either the album's overall general feel or sets itself apart from the rest. Most of my favorite tracks from this past year aren't even singles, meaning that I had to dig into the meat of the album to come up with the one that gets me. I had a pretty shitty year and have no one to blame but me, so as you're reading through some of these encapsulated reviews, you'll see me writing once again as a form of therapy.

Because isn't that what music is all about? Medicating the soul through good tunes and associating those good tunes to good feelings...


25. White Stripes -

300 MPH Torrential
Outpour Blues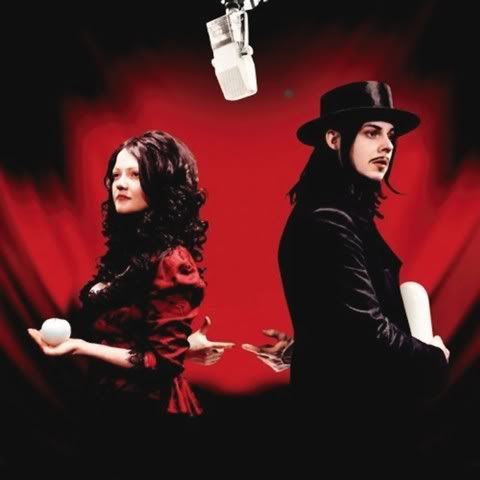 T
he
Stripes
(for me) are either hit or miss, meaning that when they're on, they're on and when they're off, it's so far from the target it's kin
d of scary. This jam is dead on, probably the best lyrics of Jack's career. So far...








24. LCD Soundsystem -

All My Friends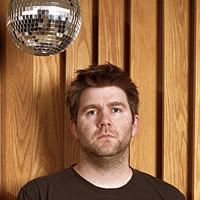 James Murphy

basically wrote my autobiography with this one. I realized this year that you can't go back to the life you once had, and I chased those old ghosts that used to haunt me until I hit a new bottom which left me spiritually bankrupt. I think he's been th
ere, too.








23. Devendra Banhart -

Lover
22. Stars -

Window Bird
21. Band Of Horses -

Is There A Ghost?
20. Spoon -

The Underdog
Everybody lov
es the underdog, right?

Britt Daniel

and Company are now poised on the edge of being the next big thing in the world of mainstream (they were on a major label for four months back in '98). Can another major sack up and sign these guys this year?





19. Jose Gonzalez -

Teardrop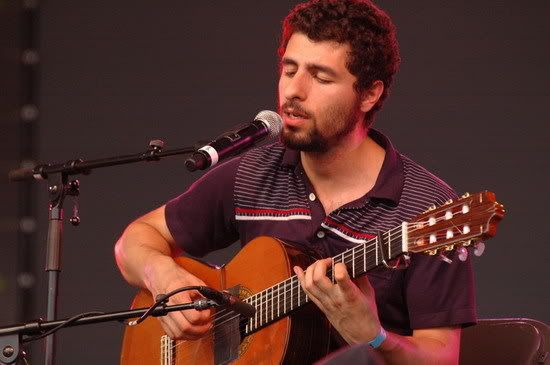 Massive Attack

's

Teardrop

is a bonafide trip-hop anthem, and it gets the folk-roots treatment from

Jose

here. The way this guy can reinterpret "dance" songs and make them his own is amazing.






18. Hezekiah Jones - Cupcakes For The Army


17. Iron & Wine -

Wolves (Song Of The Shepherd's Dog)
16. Modest Mouse -

Missed The Boat
With backup vox from

James Mercer

of

The Shin

s, this was my favorite track from an excelle
nt album. These guys get better and better, although
the douchebag purists who've "been with these guys since the start" would have you think otherwise. Oh, and

Johnny Marr

. I needn't say anymore...





15. Cass McCombs -

Windfall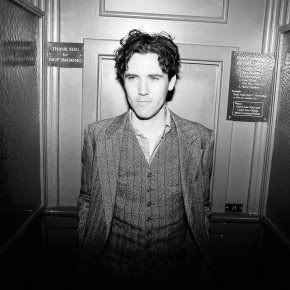 If you haven't heard

Cass McCombs

yet, go punch yourself in the face.










14. Arcade Fire -

My Body Is A Cage
13. The National - Green Gloves

Best band I've discovered in the last few years. Or did they discover me? Anyhow, Matt Berninger writes the deepest lyrics that strike me on a level that makes me a wee bit uncomfortable because it forces me to come to terms with who I am.

"Falling out of touch with all my/ friends are somewhere getting wasted/ hope they're staying glued together/ I have arms for them/ Take another sip of them/ it floats around and takes me
over/ like a little drop of ink in a glass of water..."
12. Feist -

1 2 3 4
11. LCD Soundsystem -

North American Scum
10. The Shins -

Sea Legs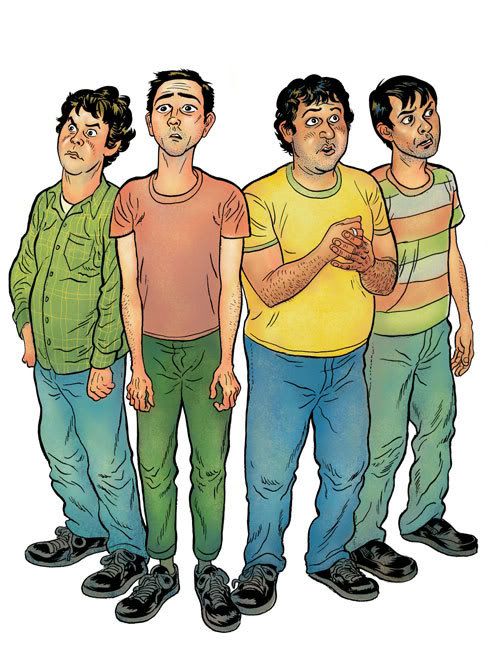 I love the drum beat, the bassline, the outro-jam section, the lyrics, the vocals, oy vey! It's hard to pick one stand-out track from

Wincing The Night Away

, as usual it's an album thing with

The Shins

, with all the songs having a cohesiveness and stickin
ess that makes the whole way bigger than the sum of its respective parts.










9. Beirut -

Scenic World (Version)
8. Menomena -

Wet & Rusting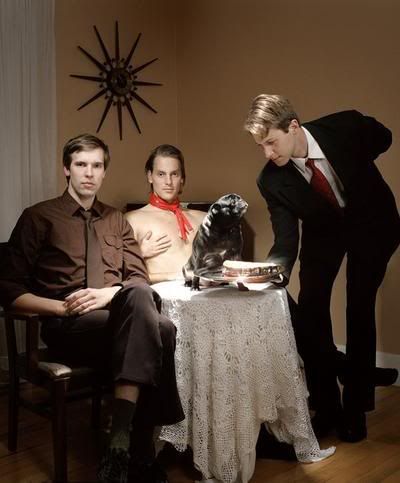 Do I
have relationship issues? Yeah, you bet. Here's the sound
track to self-fulfilling prophecies and all that co-dependent bullshit. Be careful what you wish for, you may just get it in spades...
"I made you a present, you'll never expect it/ And when you unravel the secret will travel/ It's hard to take risks with a pessimist/ I hope that this shaking will help us awaken/ Separated by skin 'til we let ourselves in/ It's hard to take risks with a pessimist/ It's hard
to take risks/ I ho
pe one will burn me, I know you'll desert me/ (This is the closest I've come to touching you the way I want)/ The hope can be painful, I'll try to be faithful/ (It's hard to take risks)..."




7. Devendra Banhart -

Seahorse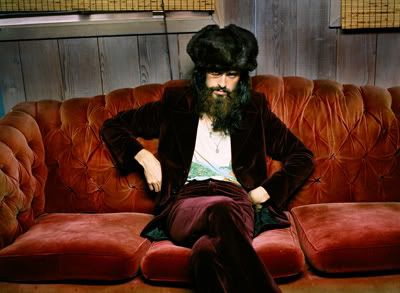 This is actually three songs in one, it's a tad over eight minutes and it's the most ambitious thing

Devendra

's ever done. It starts as a ballad, moves into a

Dave Brubeck

Take Five

jazz-type jam and comes to a head with a prog-rock section with exploding cymbals and a searing guitar solo before recomposing itself back to the opening chords.



6. Arcade Fire -

Ocean Of Noise
"...You've got your reasons/ And me I've got mine/ But all the reasons I gave/ Were just lies to buy myself some time/ I'm gonna work it out/ Cause time wont work it out/ I'm gonna work it out/ Cause time wont work it our for you/ I'm gonna work it on out..."






5. Kanye West -

Can't Tell Me Nothin'
This is

Kanye

looking at himself through someone else's eyes; it's as if his therapist took notes, gave them back to

Mr. West

and he rhymed the shit out of it.









4. Bloc Party -

The Prayer
3. !!! -

Bend Over Beethoven
2. The National -

Slow Show
"...made a mistake in my life today/ everything I love gets lost in drawers/ I want to start over, I want to be winning/ way out of sync from the beginning/ I wanna hurry home to you/ put on a slow, dumb show for you/ and crack you up/ so you can put a blue ribbon on my brain/ God I'm very, very frightened/ I'll overdo it
..."




1. Hezekiah Jones -

Mississippi Sea

If

Kurt Vonnegut

was born a musician, this would've been exactly what he would've written. It's about a post-apocalyptic world where just 16,080 survivors are assigned to rebuild earth, casting away all the old and starting over with new ideals:
"It's real quiet now no one has TV/ We communicate with our minds we all have ESP/ And we grow our own food we all know where it's been/ Everyone knows love no one believes in sin..."



Next Up: The Top 20 Music Videos of 2007