So much music, so little time. I'm beating myself over the head for not finishing other reviews, which I won't name right now, but you, my loyal readers, know exactly what I'm talking about.

Better late than never, right?

LCD Soundsystem- Sound Of Silver (DFA Records, released 3/13/07)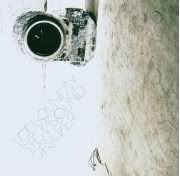 Dear James Murphy,
Thank you for bringing electronic music back to me! It had been a while since I was interested in anything not made by guitar/bass/piano/drums, and I sincerely and honestly owe you a great deal of kudos. When I was a teen in the late eighties-slash-early nineties,

New Order

and

Depeche Mode

was all I had, and in the late 90s

Massive Attack

,

Portishead

and

Bjork

caught my ear. I even went to a few raves, and yes- I've familiarized myself with

drum and bass

and know who

Paul Oakenfold

is, even seen

Sasha & John Digweed

spin. Your last album made me once again appreciate

Daft Punk

, and I wondered aloud if they were really playing at your house as you claimed. But it doesn't really matter, now does it? I also lost my edge and tried so hard to get it back, all that posturing and posing and trying to get myself noticed- you were speaking to me, and in a lot of ways, you were there for me... Anyway, I really like your new album a whole bunch, and please keep those

DFA Remixes

coming!
Yours Truly,
Jimmy Mac of Berkeley, CA
PS- My city is both a sucker AND a creep!
I've only written fan letters to

Morrissey

and

Salma Hayek

, so

Mr. Murphy

should feel really special about this. It's not as if I'm actually going to send this and you will probably never read it, but I feel a sense of overwhelming shame because of it. But look at the company you're in- my two celebrity crushes. Okay,

Salma

went and got herself knocked up, ending any chance of romance between us. And

Morrissey

-

well, that's a whole 'nother story...
...which, er, awkwardly leads me into a review of

Sound Of Silver

,

LCD Soundsystem

's latest release.
Get Innocuous

starts off the album, almost too predictable in its style, and sounds like a cross between

LeTigre

and the

Talking Heads

, most notably the refrain from

Crosseyed & Painless

off of 1980's

Remain In Light

. That's not so much a knock as praise- I adore both of those bands. Let's just say that

Murphy and Crew

won't be called "groundbreaking" at any time in the near future. But what they do better than anyone in the game, is get the self-serious indie kids moving their hips to-and-fro.
Tongue-in-cheek suits

LCD

so well, as witnessed on the double album and here with the album's first single and video,

North American Scum

. Not as much as an apology for "us", it's a jokingly self-righteous and indignant stab at our own psyche, and I laugh my way through this song every time I encounter it. Self-aware but not self-important, this track details the why and how we are the way we are:

"I hate the feelin' when you're looking at me that way- 'cause we're North Americans. But if we act all shy, it'll make it ok- makes it go away."

He excludes Canadians in this attack, however.
One thing

James Murphy

does well is his vocalization- he can get across his sincerity, melancholia, sarcasm, sexiness, etc. all by the tone he keeps. Not a great voice by any stretch of the imagination, it's the way he uses it; Murphy goes back and forth between his speaking voice, a disco falsetto and that "head register" to get his point across. It works especially well on the title track, with his dancehall-MC voice which calls attention to the lamentations of lost youth:

"Sound of silver talk to me, makes you want to feel like a teenager- until you remember the feelings of a real life emotion of teenager. Then you think again..."

I can agree, I definitely don't want to revisit those teenage emotions, all that confusion. These current "adult situations" are much more comforting...
New York, I Love You

closes the album down, and lyrically, the best song in

LCD

's catalog. So caustic in its condemnation of

new

New York vs.

old

New York,

Murphy

longs for the days of trash and crime. But by the time he arrived, it was a clean, safe and hospitable city:

"So the boring collect, I mean all disrespect; In the neighborhood bars I'd once dreamt I would drink."

After reading

Freakonomics

and

Malcolm Gladwell

's

The Tipping Point

, there's no real rhyme or reason to how Manhattan turned it around. Once the worst city in America, it's now one the safest places to raise a family. Whether it's stroller derby on the Upper West Side, the gentrification of TriBeCa, New York isn't the New York of

Ghostbusters

, circa 1984.
And

LCD Soundsystem

isn't the beatbox, synthesizers/sequencers and turntables of yesterday either- going for a full-band approach, relying more on live instrumentation than previous efforts, it seems as if

Murphy

has also gentrified his act, but still retaining his edge.
Overall rating: 87

I'm still all backed up...
I've been promising Minus The Bear, !!! and Do Make Say Think for weeks now. I'll get around to it, eventually. I'm waiting for Axl and G'n'R put out Chinese Democracy still!