...

KEVIN DREW

'S Spirit If...
The Fillmore
San Francisco, CA
10.29.07

So it technically wasn't an official

BSS

show, but it really rocked nonetheless. I was part tourist/museum gawker, part "serious journalist", and part rock fan/devil horns/w00t w00t!!1!

Allow me to explain each in minor detail.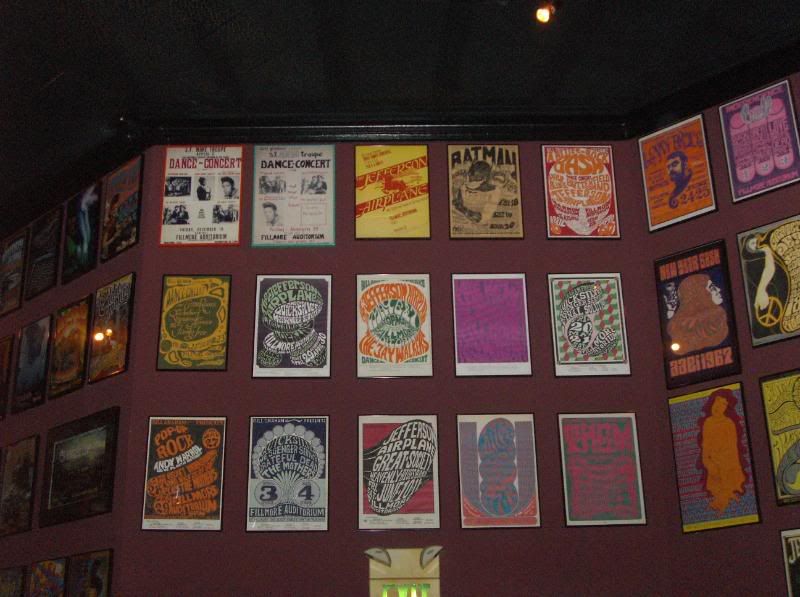 Here's the museum part. Seriously, this place is a music mecca. Every sell-out show, that night's poster goes up on the wall and everyone in attendance gets one on the way out. So here's the first wall, from a Dance Party in 1965. Oh, Bill Graham...


Neil Diamond

was here, and I bet he killed. Actually, it was

Super Neil

,

bitch

.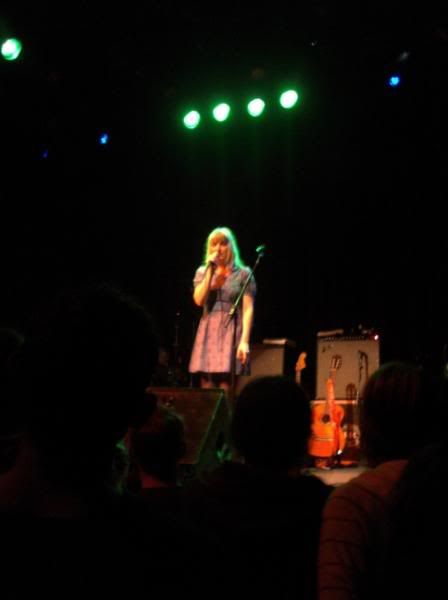 Here's our opener,

New Buffalo

. Solo. Woman. She didn't suck. Piano and effects and all that stuff a la

Laura Veirs

(who I'll be seeing again in 3 weeks, opening for

The Decemberists

. I think she's with her

Saltbreakers

band, however...) or

St. Vincent

(whom I just saw open for

The National

, who I can't stop talking about lately). So definitely there's a trend in solo woman acts around lately, which I think is a good thing. Then there's no

Stevie Nicks-Lindsey Buckingham

drama, which actually made for some really good songs...
Anyway, I really like The Fillmore. Check out the classy interior.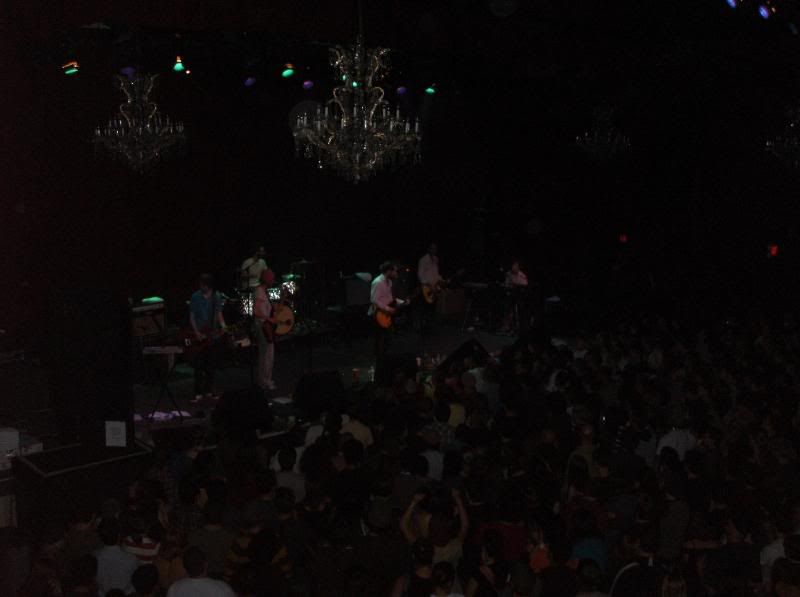 I heard some indie snobs arguing before the show (one of the benefits of going to shows alone is the wallflowering I do and eavesdrop on nerds like me) that it really couldn't be considered a real

BSS

show because so many core members were missing, but after tonight I'm pretty sure that

Kevin Drew

and

Brendan Canning

are

Broken Social Scene

and the rotating cast of musicians are just that, rotating. These two are the heart and soul of the band, and I can't really see them actually getting every "member" of

BSS

to churn out a solo album worth noting except for these two. I should've took their pic and got their names to make them look like fools.
Pics here are kinda blurry, in fact the night got blurry from here on out. I jotted down so many half-assed notes and song names, but alas, no complete (or even ordered) setlist from this show. I met this gang upstairs at the bar and they bought me mad shots of Jager and beers until I forgot things like where I parked. Then I remembered I took the BART and the owner of a 2005 silver Suzuki somewhere laughed at me.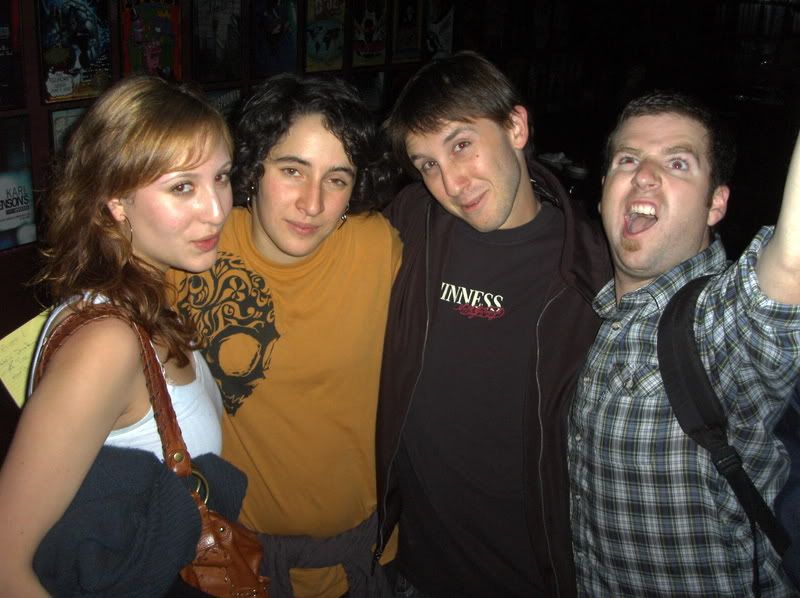 Fun times! I like making friends that you don't have to see again. It's like a one-night stand. I'm not looking for friendship right now, sorry. Let's just hang and dance and laugh and drink and listen to really good rock music and then never see each other again.


Some songs played included:

Farewell To The Pressure Kids
Cause=Time
Back Out On The ...
Superconnected

Gang Bang Suicide
It's All Gonna Break
Ibi Dreams Of Pavement
Lover's Spit
When It Begins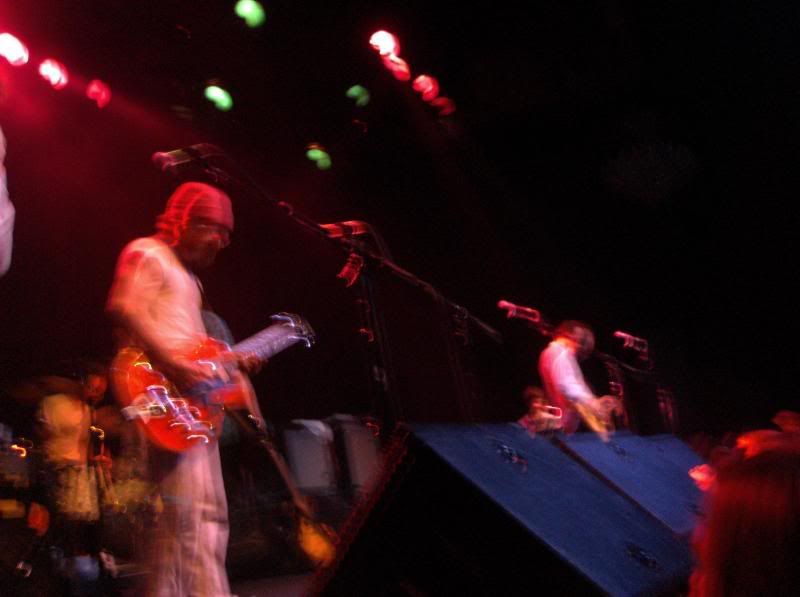 Here's my shitty close up of

Brendan Canning

.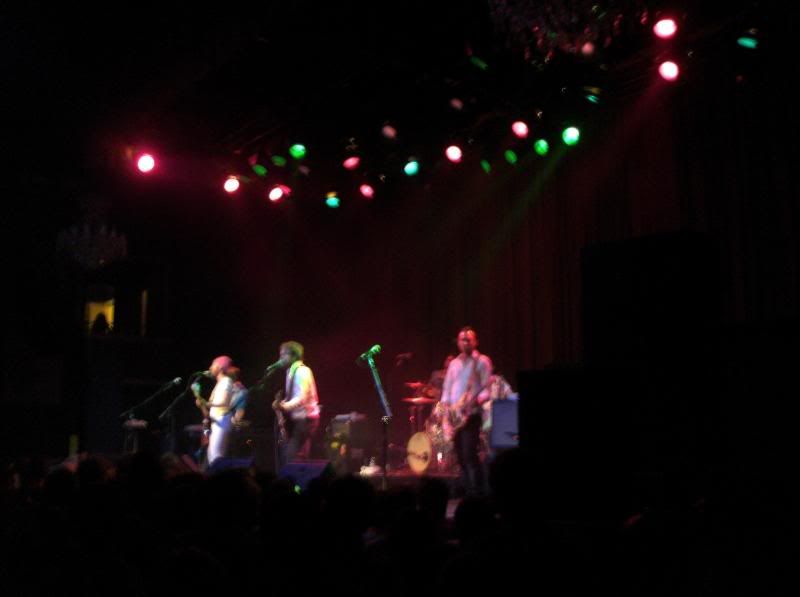 All in all, a really good show in an absolutely stellar venue. I was able to move around and snap off a ton of pictures without getting hassled by security at all. Drinks were pricey, but I was able to get rid of my extra ticket in like .65 seconds after arriving in front of The Fillmore before the show.



Next Shows:


Thurs, Nov. 1st -

Yo La Tengo


Friday, Nov. 2nd -

Ghostface Killah

with

Rakim