Albums would be nothing without the songs that make them up. Call me Doctor Obvious after a statement like that. But seriously, songs are the vertebrae that make up the spine of... ah, no... I got nothing, really. I was going for witty and incisive but it's coming up whack. Too much talk and I'll ruin the moment. I've already said too much, let's just go...
20. You Want That Picture – Bonnie 'Prince' Billy
This album didn't have all that many stand-out tracks, it worked (as does all of Will Oldham's mastery) as a cohesive album. Still I found myself coming back to this song or playing the album on shuffle a lot and starting with this song. It's a lovely duet, a conversation between two lovers.
19. A Sky For Shoeing Horses Under – Why?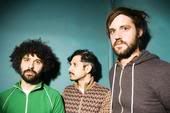 Xylophone keyboard line. Stompin' drum beat. Lyrically superb. Oakland's Why? Made some of the most introspective songs this year, and some of the most interesting music to boot. "I've only played chess once in my life. And I lost…" Deep.
18. Brulee – Ratatat
It's like video game music crossed with elevator jazz-funk done for the teeny-boppin' soda-shop set of the early 60's. Ratatat's instrumentals are the soundtrack for the 8-bit set.
17. I've Got A Little Room (Cannonball) – Hezekiah Jones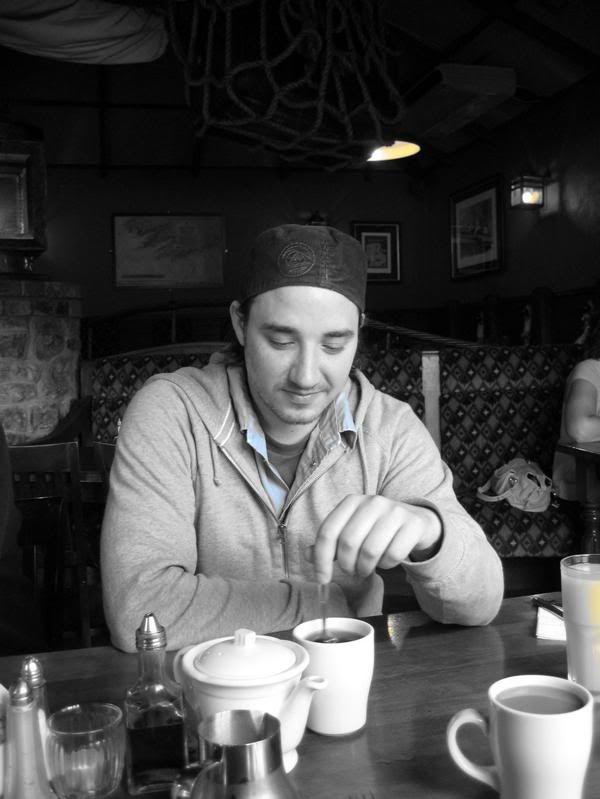 As long as Hezekiah is putting out music, it will undoubtedly appear on any year-end list here at The Musicologist. Is that like a form of nepotism? This track appeared on a split 7" with Chris Bathgate called The Asheville Squints.
16. L.E.S. Artistes – Santogold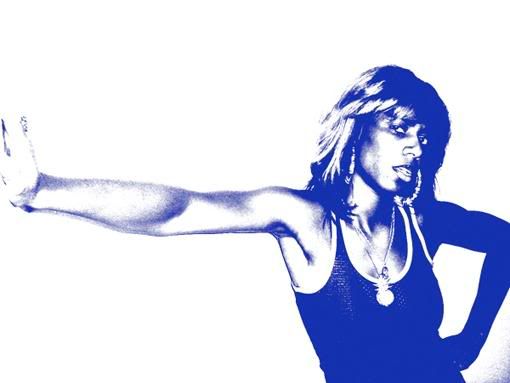 She's from Philly, so hometown points for that. And critically acclaimed by garbage-peddling mass media outlets (Rolling Stone named this song #2 on its year-end list, good for you Jan Wenner!). The song is a hard dis on all the Lower East Side phony-hipster artists (I'm sure it works in Williamsburg, Northern Liberties, hey- you can do that across the bay over in the Mission, too!) whose only goal (or "art") is to be seen where you're supposed to be seen. We need another Vietnam to thin their ranks out a bit, don't we? Bring back the draft, Emperor Obama!

15. Autoclave – The Mountain Goats
Lo-fi afficianados have been slamming John Darnielle for his last few albums because he actually uses a studio to record now, but as a music geek I'd have to say I love the qualities just as much as All Hail West Texas or any of that older boombox recorded stuff. Never mind all that; Darnielle is one of the best living American song writers. Really.
14. Cheap and Cheerful – The Kills
VV singing about her addiction to chaotic men? I heard she used to be a total nerd, like used to carry around a notebook always journaling, sat alone in corners at parties, doesn't drink or use, blah blah, blah- so to hear this coming out of her mouth you'd think a lot more things have been in that mouth. But co-Kill Hotel produced a bomber of a track here.
13. Eraser – No Age
This is the first banger from this album- the single that got my attention and made this album (Nouns) absolutely unstoppable in 2008.
12. Oxford Comma – Vampire Weekend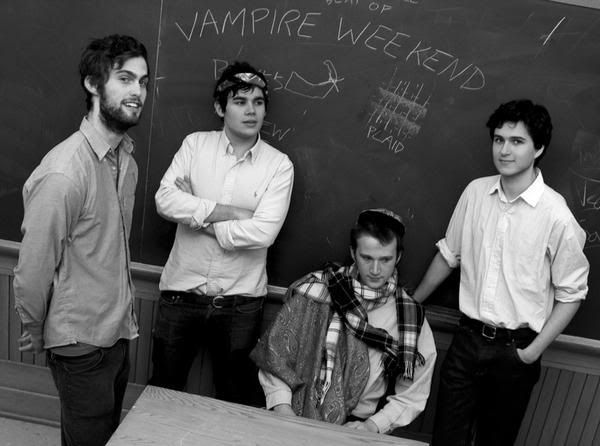 This song came out so early in the year that I played I out by June, literally not listening to it again until about a month ago. Still a great song from a great album, I don't understand why A-Punk got all the attention this year, thought that song was just okay- it wasn't even the second best song on the record, but whatev…
11. Electric Feel – MGMT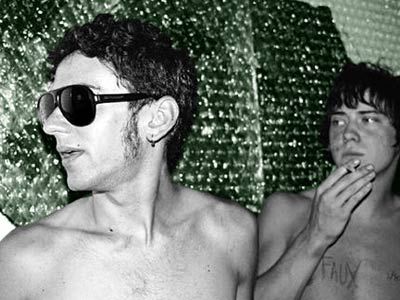 See, I'm apt to call this an '07 release because technically this record came out last year, digitally that is. But the "hard" copy didn't hit until this year, so there we go. Anyway, probably one of the stickiest songs- like something Michael Jackson wished he did for the Bad album. I've seen some of the other reviews and they have this band ranked way high and their two other tracks rated higher than this. I've made my choice.
10. Connjur – School Of Seven Bells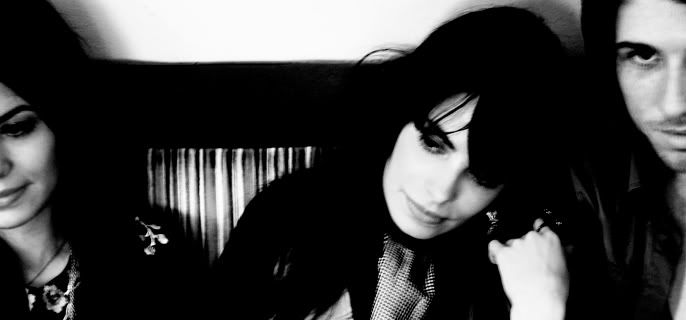 Found these girls/guy by accident on eMusic's website. Basically I was browsing through to see what they had since they have the best membership deal (like .22 to .25 a song, really). Anyway, I listened to this track and was like, yeah, okay, I get this now. Then I still illegally downloaded the album. And listened to this track over and over. Shame it wasn't released earlier in the year, it may have made a better showing on this list.
9.
Smell Yo Dick – Riskay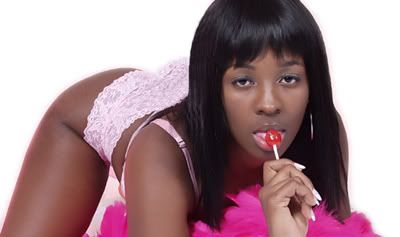 If you haven't seen this video yet, get your ass over to YouTube to check it out. Tragically ludicrous. I don't know anymore if I truly hate it or love it in an ironic way so damn much, either way it doesn't matter- I've watched this video way more than any other this year… (LINK)
8. Jump In (For Gilkey Elementary School) – High Places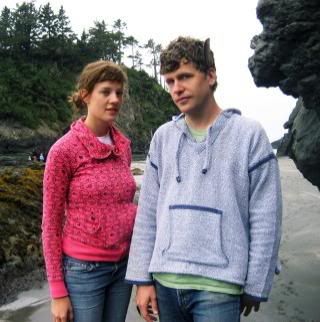 It's all bells and poppy jangle, an uplifting inspirational message for the next generation. It doesn't matter that singer Mary Pearson's voice has little to no range, it's what she says. The minimal and kinda bleary under-production makes it what it is, and it's a hell of a song.
7. What It's All About – Girl Talk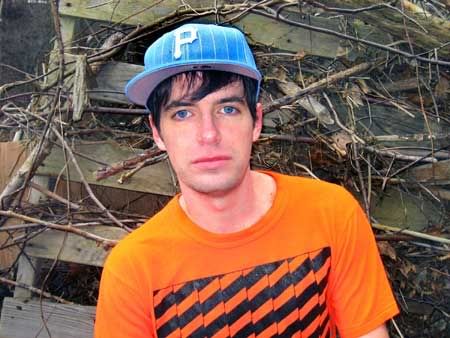 ADHD much? Look at the list of samples on this track: (LINK)
6. Wrestlers – Hot Chip
Best piano break during the middle eight, one of those "Sssshhh- I have to hear this…" moments, like when Elaine was dating that guy who's song was The Eagles' Desperado. I told you I was a music geek. Also, name-checking Willie Nelson and backward-masking shit, big ups, Hot Chip.
5. Crying – TV On The Radio
This is at once soulful and melodic and nervous; with that patented tension Tunde Adebimpe's croon brings to the mix, it was hard to pick a standout track from such a stellar album. And that amazing synth-sound from the keyboard (reminiscent of Toto's Africa) on the outro of the track, this was a banger of a tune. If the sign of the times is bleak and crazy, the sound of the times is TV On The Radio.
4. Gila – Beach House
Shoegazey dream-popsters from Baltimore make the "prettiest" song of the year, beautiful in both its musicality and lyricism. Mildly ambient and translucent production values offer this track an atmosphere like no other.
3. A Thousand Eyes – Crystal Antlers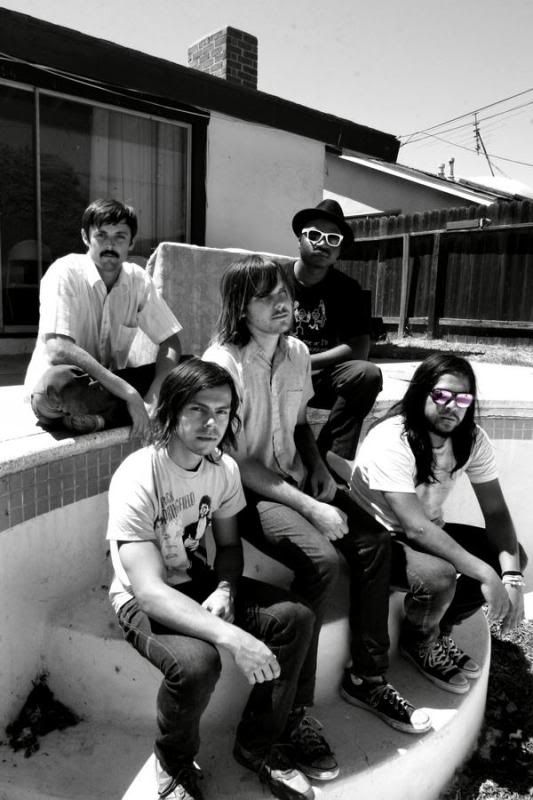 The best verse-to-chorus change in any song I've heard this year, here's some adjectives I've been throwing at this song: bombastic, anthemic and soul-shattering.
2. Live Your Life – T.I. (ft. Rihanna)
I made the mistake of listening to the radio one day on my way to the skate park in Alameda- this song came on right before I got to the park and stuck in my head throughout my whole sesh (I was without an iPod that week, BestBuy was attempting to repair it…) and when I got back in the car to go home, guess what was on? I promptly bought the track from iTunes when I got home and can't stop listening to it. I will always have a special place in my heart for cheesy, radio-friendly R&B (rap & bullshit).
...and The Musicologist's 2008 Song Of The Year:

1. Teen Creeps – No Age
There wasn't another track from '08 that was more auto-biographical; it seemed to sum up my entire existence of the last four years.
Wash away what we create / My sins like funny calls you make
Teen creeps I've seen you on my street / Teen creeps get what they want and me
I won't end up like them at all / This town will take you kissing trees
Before you see the forest bleed / Teen creeps I've tried to hold it back
So let me leave your welcome mat / I won't end up like them at all
Wash away what we create / I hate you more I hate this place
I know why I feel this way / Teen creeps please don't leave me dead, dead this way…
There were a ton of really great tracks this year- it's pretty hard to narrow the list down to just 20 songs, and some that just barely missed were Lil' Wayne with a pair of bangers (Lollipop and Got Money), The Decemberists' Record Year For Rainfall, Department Of Eagles' Teenagers, Fleet Foxes' White Winter Hymnal, Why Do You Let Me Stay Here? by She & Him, Sigur Ros' Gobbledigook, The Raveonettes' With My Eyes Closed, Immortal Technique's Mistakes, another High Places' song (The Tree With The Lights In It) and Xiu Xiu's F.T.W. all could've been included. So I guess that's my top 31 songs of '08.

Next up: FINALLY! The Top 20 Albums of 2008