To the following bands: oooh, so close, you guys just missed it!

As I've been narrowing down my final Top 20 list of '08, any of these records really could've been the 20th, and I'll give some insight as to why they just barely missed the mark. I mean, last year I did a Top 50, and looking back, that's both pretentious as hell and just plain retarded. Is there really any difference between #29 and #30? Probably not. What about #51? And as I mentioned in a previous blog, where would those un-reviewed and un-listened to albums fall in the list? I can say that

Les Savy Fav

's

Let's Stay Friends

would've been in my Top 10, that album fucking rules. But I probably didn't listen to it until the end of January, so boo hoo to any 2007 list.

What I'm saying is, any list done by one person is going to be flawed to the point where I'd be outraging other music geeks in the process. Where was ______? What about ______? Look, I can't listen to everything, although I'm going to try.

And for the record, I'm not counting

Bon Iver

as an '08 release. I got that album in '07, he self-released it without a label, so it's an '07 release. Don't bitch at me because it's not here, go back through the archives and find it on the 2007 list. Remember, I will probably find out about most music before you do...

So anyway, here's the list (un-numbered, of course) of

2008's Honorable Mentions

:

Immortal Technique -

The 3rd World (June 24th; Viper Records)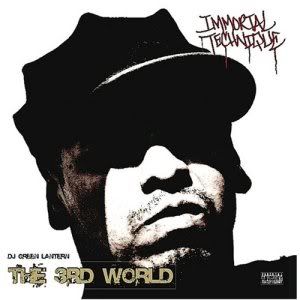 Mainstream hip-hop is dead to me. I tried to like the

Lil' Wayne

album, but there were just too many filler songs on there wedged between three real stand-outs. But

Immortal Technique

threw down a killer album, all full of vitriol and steam (would you expect anything less from an avowed Socialist?). It's everything I used to love about hip-hop; angry and political rhymes spit with furious vengeance over original beats. It's just now you have to go deep underground, beneath the radar to find the "real" shit.
Key Tracks:
Mistakes
and
Reverse Pimpology
She & Him -

Volume 1 (March 18th; Merge Records)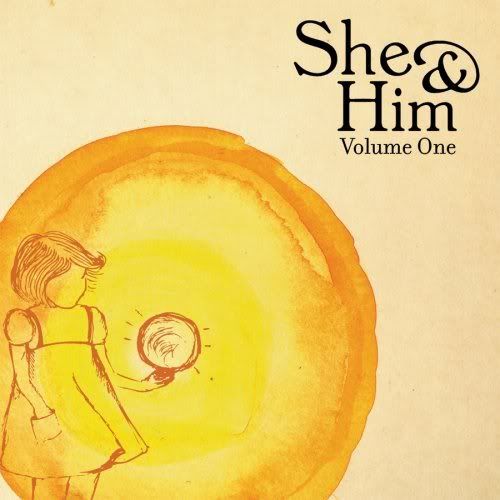 Zooey Deschanel

, the crazy girlfriend from

Weeds

(and I guess now she's a millionaire thanks to

Jim Carrey

) and

M Ward

(no introduction necessary, and no period after the M) put together one of the best pure pop albums of '08- covering the likes of

Smokey Robinson

(

You Really Got A Hold On Me

),

The Beatles

(

I Should Have Known Better

) and the traditional

"Swing Low Sweet Chariot"

. This is the one album on my list that your mom probably would like...

Key Tracks:

Why Do You Let Me Stay Here?

and

Sentimental Heart



Vivian Girls -

Vivian Girls (October; In The Red Records)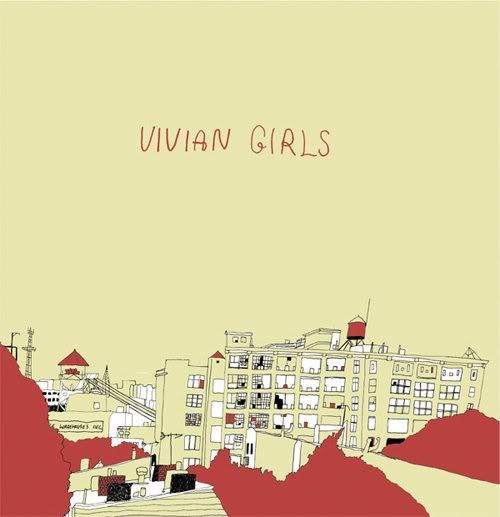 Murky reverberations, under-produced, echoed vocals; it's a shoegazey brand of punk-rock from an all-female power trio. The bass lines are sublime as they are simplistic, sometimes all you need is a driving bottom end and you've made a good album.
Key Tracks:

I Believe In Nothing, Tell The World

, W

here Do You Run To



Bloc Party -

Intimacy (October 25th; Vice Records)

I've gone so back and forth on this band-

Silent Alarm

was an immediate success, the first time I listened to that album I had to listen to it again and again, I can swear I didn't listen to anything else for about a month. Their second album,

A Weekend In The City

, was a total "creeper" album- I dismissed it at first then later retracted my statement upon further listens.

Intimacy

, their third offering, is somewhere in between- it almost seems as if they went backwards and recaptured some magic from

Silent Alarm

, mixed it with equal parts

A Weekend In The City

and this was the resulting bastard child record. It begs repeated listens, it's so dense and layered I swear I keep hearing new stuff jumping out at me even now.

Key Tracks:

Flux, Mercury, Talons, Biko,

and

One Month Off



High Places -

High Places (September 23rd; Thrill Jockey Records)

I can tell you now without reservation (spoiler alert!) that the "other"

High Places

album (

3/07-9/07

) is definitely on the Top 20 list. This self-titled album was really good also, but lacked the immediacy and urgency the prior release had; this was well-planned, well-constructed, and thought out- a "proper" album. And sometimes we don't want that, we want rushed, hurried, half-assed bedroom stuff.

Key Tracks:

The Tree With The Lights In It

and From Stardust To Sentience

Los Campesinos! -

Hold On Now, Youngster... (April 1st; Arts & Crafts Records)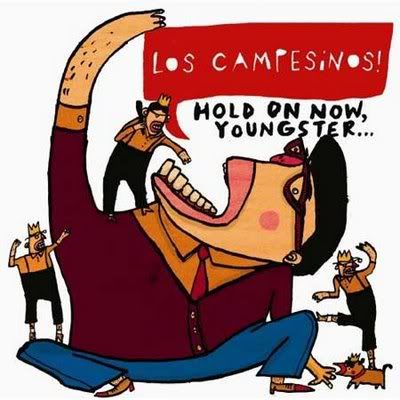 Billing themselves as "Britain's Second-most Punk Rock Band" (behind who I can't begin to imagine, so yes; I get the "joke"...) the leaders of the international twee-core movement came through with a stellar debut after releasing a six song EP in '07 (which was even better). Probably the funnest thing to come out of Wales since

Tom Jones

, with all their damn exclamation points and over-long song titles. I mean really long, like

Sufjan Stevens

long.

Key Tracks:

You! Me! Dancing!

and

Death To Los Campesinos!

(those are actually pretty short...)

The Raveonettes -

Lust Lust Lust (February 19th; Vice Records)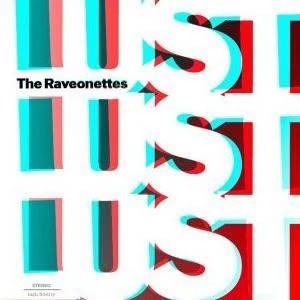 I offered a half-assed review of this record back in March, click

here

to read it. I could've just cut and pasted it in, but self-referential hot-linking is kind of rad.






The Hold Steady -

Stay Positive (July 15th; Vagrant Records)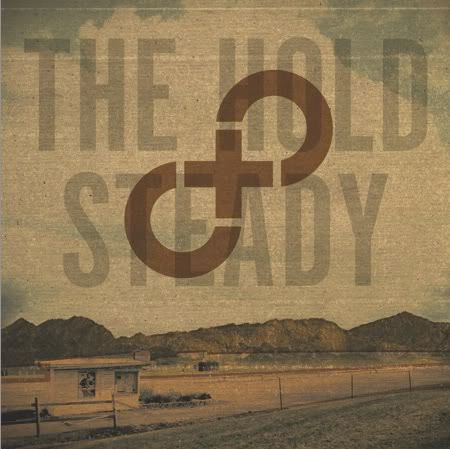 I am a fervent supporter of

America's only "classic" rock band thirty years after they would've been undoubtedly the world's biggest arena act. Coming to 2008 with a more grown-up approach, bringing back all the characters from previous albums as they too have grown up. The skate-rats, the girl who OD'd at that concert, all the mythical faceless teens and twenty-somethings who were all over 2006's

Boys And Girls In America

.

Key Tracks:

Sequestered In Memphis, Constructive Summer

and

Lord, I'm Discouraged.



Ratatat -

LP3 (July 8th; XL Recordings)

Another "creeper" album; I kind of panned it when I first heard it but it's come on strong as of late, probably because I read to instrumental music so it was the background noise to many lunch breaks spent turning pages over

Denis Johnson

,

Kurt Vonnegut

and

Haruki Murakami

's works. Video game soundtrack-influenced electro-trip-pop is the new trip-hop, a genre I've been lamenting the demise of since

Portishead

decided they didn't want to do that anymore.

Key Tracks:

Brulee

and Mirando



The Sword -

Gods Of The Earth (April 1st; Kemado Records)
Progressive Metal thunder from Austin, Texas'

The Sword

was the soundtrack to many a skate sesh this past year, an album that would've made the Top 20 if not for a late-comer that replaced it (stay tuned for tomorrow's blog where you'll find that out...). Again,

here

is the link to the review of

Gods Of The Earth

. Hot-links a' plenty, yo!

So that'll about do it for the "good" records of 2008, as if the twenty next albums can be considered "better" or dare I say "great"? It's all relative (to what I don't know, I really should do best-of lists in like March of the following year because I know I'm going to find some shit in the next three months that'll blow me away and I'll be kicking myself for now knowing about it three months ago...)

So check back tomorrow around this same time and I'll have albums 11 through 20 for you, as if you really care...