...is probably my favorite band/album of 2007. I don't know if I'm necessarily hinting that

Boxer

is my

Album Of The Year

, but I wouldn't bet it against it. Not yet at least...

Anyway, I'm way behind in reviews, so I'm going to try to get these out very soon:
Interpol, Menomena, Wilco, Devendra Banhart, Minus The Bear, Jose Gonzalez, Jens Lekman, MIA, Spoon, Stars, Kanye West, Iron & W
ine, Hezeki
ah Jones, St. Vincent and Beirut.

That's like 15 reviews. They will be short and glib and whatever I probably won't even do them...

So there's all this then:



The National




The Grand Ballroom


San Francisco


9/29/07
setlist:

Start A War
Mistaken For Strangers
Secret Meeting
Brainy
Baby, We'll Be Fine
Slow Show
Lit Up
Squalor Victoria
Abel
All The Wine
Racing Like A Pro
Ada
Apartment Story
Daughters of The SoHo Riots
Fake Empire
About Today
E: Green Gloves
Mr. November

And they ruled the whole show through.

On to the pics section, still shitty but getting better than the cell phone...

Here's our opener, St. Vincent, which is actua
lly just one woman, Annie Clark, and she's pretty righteous.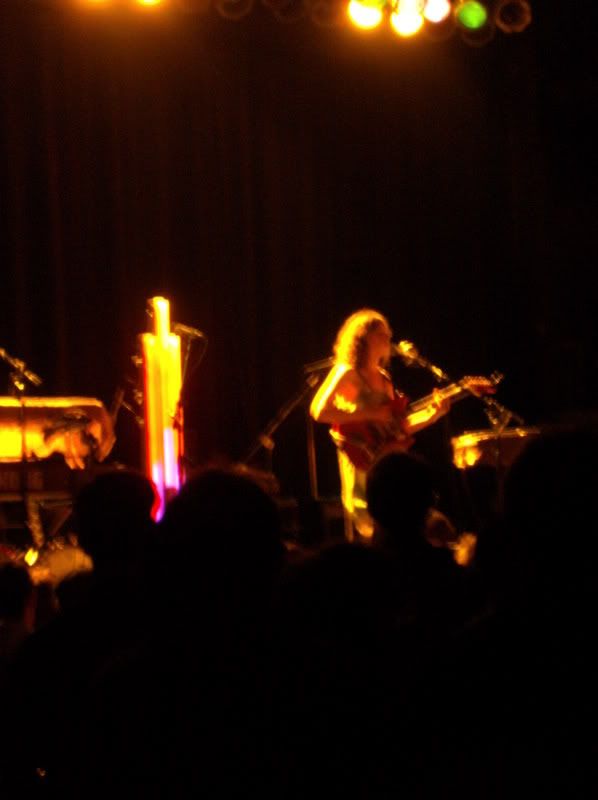 These are blurry and shitty, but mildly p
sychedelic as well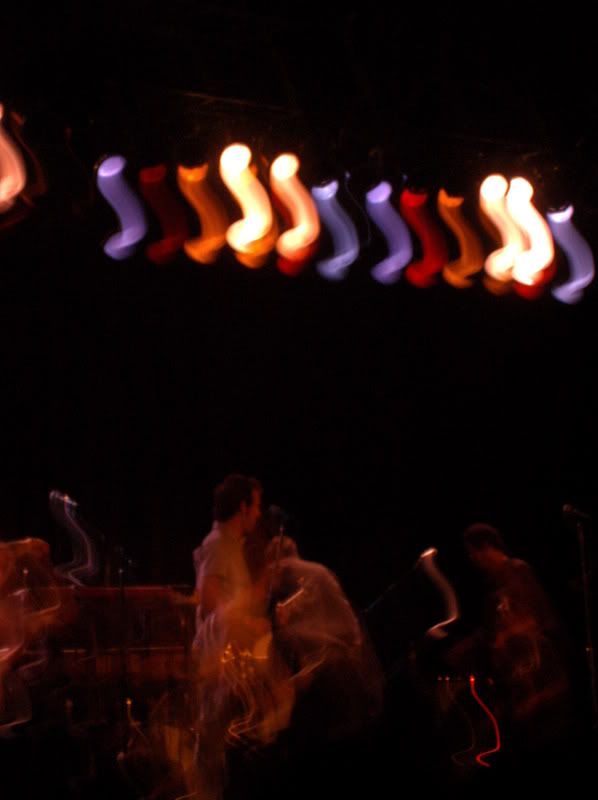 These are slightly better. Check out this dude's bald spot. Couvre time!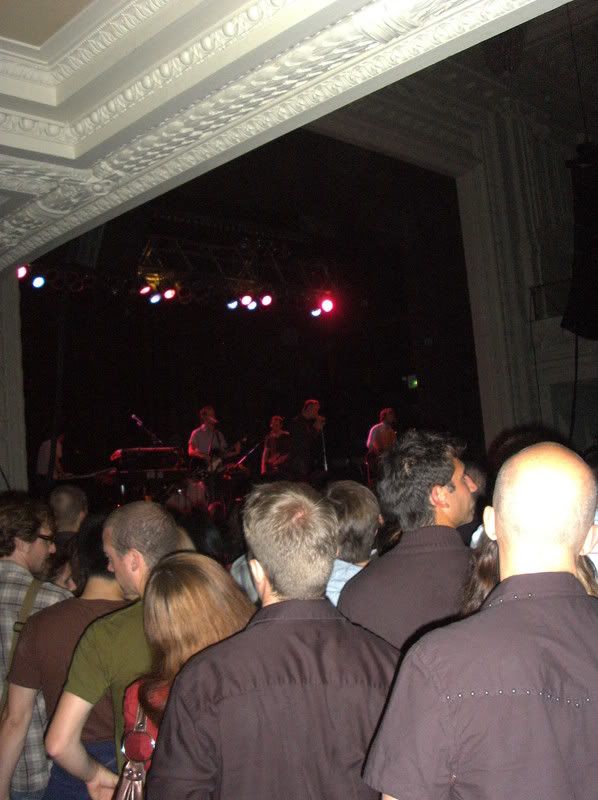 We like violins.
Shot from the top during the Encore.
...and there you have a fine show.