Here at

The Musicologists

we're ringing in spring with that overwhelming sense of way too many albums, and way too little time. And as ambitious as we wanna be, some albums are going to get passed over or completely missed in the michigoss of all that. So, as not to give you what you're not paying for, I'm "glossing" over the following reviews.
So I'm billing these as thirty second reviews, trying to get you the whole gist of the record, point out the bright spots, inform you as best I can with around 100 words each.
Does that work for you? Works for me...
The Raveonettes -

Lust Lust Lust (Vice Records, released February 19th, 2008)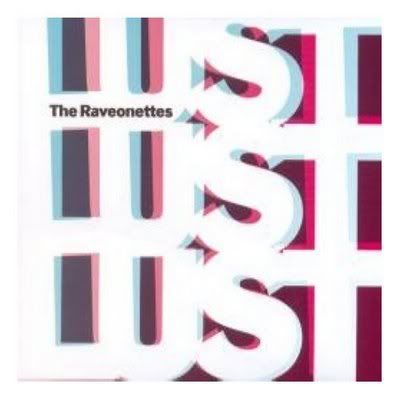 Danish noise pop duo known for their brand of drony, shoegazer textures; mix in that beach blanket bingo thing and you've got yourself a nice little sound. Lovely two-part harmonies and sparse instrumentation, there's some really good songs on here.

Dead Sound

and

You Want The Candy

are highlights as is

Aly, Walk With Me

. They play back-and-forth between darker explorations and lighter, dare I say

happier

tunes. Because of the production qualities (or lack thereof, although it's supposed to sound a bit fuzzy) the album has a repetitive feel to it, but

Sharin

and

Sune

's nice vocal interplay saves it from boring.
Born Ruffians -

Red Yellow & Blue (Warp Records, released March 4th, 2008)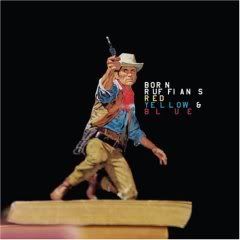 Three-piece power-pop that's both danceable (

Barnacle Goose

and

Hummingbird

) and laid-back (

Little Garcon

), all thanks to the subtle and airy mix of funky, jazz-laden guitar work and the excellent rhythm section, locked into a tight little groove. And they're Canadian, so you know it can't suck, because the Great White North has been killing it lately. Lead singer

Luke Lalonde

's vocal stylings are reminiscent of a latter-day

David Byrne

, as the band resembles an accidental homage to the (

77

and

Fear Of Music

era)

Talking Heads

.
These New Puritans -

Beat Pyramid (Domino Records, released March 18th, 2008)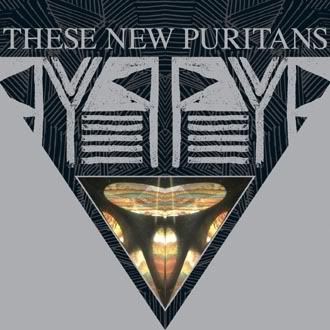 Dance-punk isn't going away any time soon, which is a good thing in the rarest of cases, because there's a ton of crap out there. Allowing bands like this to bubble up to the top of the murky froth of that genre is why the label of dance-punk can be a saving grace.

TNP

's odd, angular guitar riffs, pounding basses and synth-ed out excursions over stellar drum patterns sets them apart from other bands they share a common ancestry with, leading them all back to one band in particular;

Gang Of Four

. Which is a great starting point, but

TNP

add their own little touches to update a sound borrowed from their influences.

Numerology (aka Numbers)

is as fine a song I've heard this year, and both

En Papier

and

Elvis

are great tracks. Not a concept album per se, but there is an on-going theme of self-reference and conceptual continuity.
Destroyer -

Trouble In Dreams (Merge Records, released March 18th, 2008)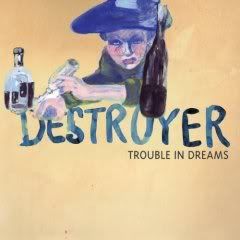 Playing it calm, collected and serene but rocking it out a bit,
Dan Bejar

of
The New Pornographers

' solo project

Destroyer

defies a genre labeling by doing pretty much everything; acoustic piano balladry (

Blue Flower/Blue Flame

) mixed in with straight up bangers (

Dark Leaves From A Thread

), at times a harried nervousness (

The State

) and other times a slow-burning build-up with the songs

My Favorite Year

and

Shooting Rockets (From The Desk Of Night's Ape)

,

Bejar

has himself another gem of a record. The string arrangement and lyrical composition on

Introducing Angels

is quite stirring, if I might add...
Be Your Own Pet -

Get Awkward (Ecstatic Peace Records, released March 18th, 2008)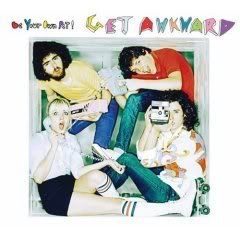 I recently read that

Universal

, the parent company of

Be Your Own Pet

's

Ecstatic Peace

label was taking three songs off of this album for its stateside release, due to "concerns over violence-inciting" lyrics; which are three of the better tracks here-

Blow Yr Mind

,

Becky

and

Black Hole

. This is the same label home to such "soft" artists as

Eminem

,

50 Cent

and

Marilyn Manson

. How's that for irony? Or could it be just a publicity stunt to sell this band? At any rate, the review of the album (instead of a review of the music industry's bone-headed practices) is as follows: fifteen blasts of testosterone-backed pop-punk from an estrogen-challenged tough front-woman, clocking in at an average of two-and-a-half minutes per track. The pure, raw energy of this record makes up for the trite and cliched song titles.

Some full-length reviews, free songs, another concert review and music news in the next few days to follow, so stay tuned. And as always- thanks for reading!

And don't be afraid to comment below, as much as I like getting
responses over AIM, MySpace and
e-mail for my writing, I can't gauge an accurate count of who else is reading this site, and I'm not about to put a counter on this page, that's just whack...