Second place just means first loser. Here are my "first losers", although most of these that came out before June would have made it on the Top 25 list, provided the year was only six months long. Hell,
Morrissey
would've been #1 if it wasn't for
The Decemberists
' October release date. They should call themselves
The Octoberists
then, right?
That joke really sucked. Just read...
Pretty Girls Make Graves- Elan Vital (Matador)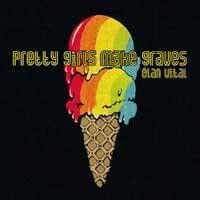 This just missed! I really wanted this to make it on the Top 25, but after tallying up all my scores, this missed by a point. Oh well- but many good songs on here, I think what hurt this album was that it lacked a cohesiveness that
The New Romance
had.
Jenny Lewis With The Watson Twins- Rabbit Fur Coat (Team Love)
Dear Miss Rilo Kiley-
great debut solo album! I like this much more than your day job, however, and I hope you do another solo album real soon! Please, keep
Conor Oberst
off of the next album, I hate that guy. You may have made my list, and if your "boyfriend" put out an album this year, he would've probably been on it, too.
The Hold Steady- Boys And Girls In America (Vagrant)
This album was on a whole bunch of folks' Top Ten lists this year, and even got mentioned in the Holy Grail of Mediocrity,
Rolling Stone
. So fucking what? It's pretty good, but not as good as the hype surrounding them.
Southtown Girls
, the best track on here, goes last, so that alone gives me hope for their next album.
My Chemical Romance- The Black Parade (Reprise)
I gotta admit it, this album was pretty fucking good, even for a rock opera that's not supposed to be a rock opera. See what can happen when an emo band puts the knife down and steps away from the ledge? (Pay attention,
Taking Back Sunday
, people may take you serious someday, too!)
The Killers- Sam's Town (Island/Lizard King)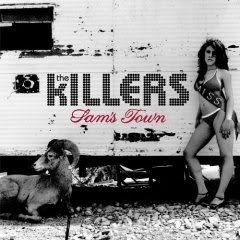 Another album that didn't live up to the media hype. It's still a very good album, but has
Sophomore Jinx
written all over it. I think it's called
Pearl Jam Syndrome
- your first album rules so much that it becomes somewhat iconic (or career-defining) and hard to top. And it didn't help these guys to be compared to
Bruce Springstee
n
in every review from here to ... uh, here to,
Sam's Town
?
Neko Case- Fox Confessor Brings The Flood (Mint/Anti-)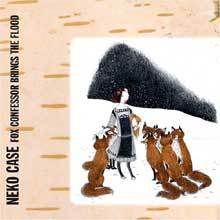 Nashville called: they said I couldn't put your album
and
Jenny Lewis'
and
Amy Millan's record all on my Top 25, or they'd send someone up here to break either a leg or an arm. I decided I needed both too much, and Amy's album I'm quite fond of, because it's the biggest change for her. Sorry, Miss Case- but hey, good album!
Be Your Own Pet- Be Your Own Pet (XL/Ecstatic Peace)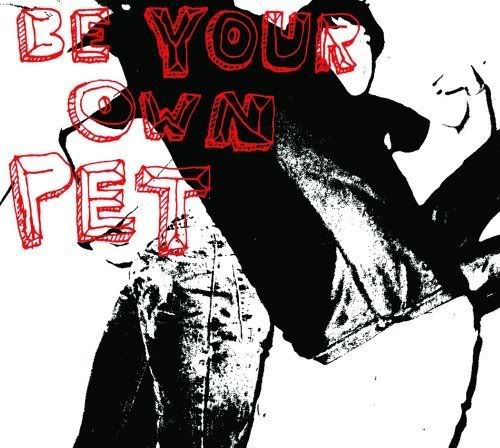 Better than the
Yeah Yeah Yeah
's album by a whole lot and it kicked the crap out of
T
he Sounds
' album, too. So, basically-
BYOP
wants to be the undisputed champ of the chick-fronted art-punk bands currently in resurgence. Man, I'm gonna miss me some
Sleater-Kinney
. Is
LeTigre
back in the studio now? And oh yeah- these kids are fresh out of high school, too!
Mates Of State- Bring It Back (Barsuk)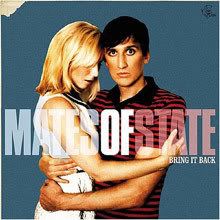 This is another album I wanted on that list, but alas, the songwriting wasn't as strong as
Our Constant Concern
, their last album. See, lists are hard to make because it's like a March Madness type of atmosphere- I'm the selection commitee, and past albums are taken into account, so I can have a frame of reference to compare a band to itself. Looks like that early season, non-conference loss to
Band Of Horses
is going to hurt come Selection Sunday.
Ou
ch!
Mission Of Burma- The Obliterati (Matador)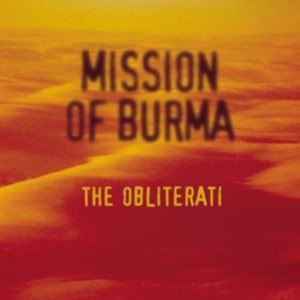 I'm just noticing now that
Matador
has had the most entrants on the Top 25 list. Hmmm. Can they be considered the Independent Label Champion for '06? How about getting a band that retired in 1983 to come back and write two great albums? Sounds impressive. I discovered Mission Of Burma by accident a few years ago- they were a band for 4 years, released one album to great reviews, broke up, and re-formed in 2002. One of only a few actual punk albums released this year. By the way, NoFX's album pretty much sucked. Way to go, guys.
T
he Strokes- First Impressions Of Earth (RCA)
If an American band can be so loved across the pond, they have to be good, right? I remember seeing all the comments on the file-sharing sites, basically telling people to not download this album (Ha, yeah right!), and then it goes #1 in the UK its first week. Not only did I download this with the quickness, it's been one of my faves this year. But, my biggest knock on it, as
you may have noticed all the honorable mentions contain all the minuses rather than all the pluses that the Top 25 had
, it didn't stand up over repeated listens.



There are 10 more Honorable Mentions. Tomorrow, maybe?