I hope this list is going in accordance with yours. I know you may be wondering where some stuff is- dont worry, it's coming, and if it's not here today it may be here in the next day or two.

Or, it may not be on my list at all...


15. Thom Yorke- The Eraser (XL) rating: 81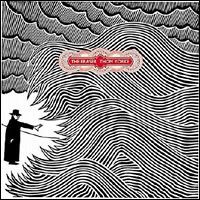 Very rarely do I subscribe to a bands' newsl
etter, but every so often i get an e-mail in my inbox from Thom Yorke's

Eraser

website, reminding me that he's hard at work on remixes and whatnot, but maybe I'm just
looking for a heads-up on
Radiohead's new album's release date. This also has that

Postal Service

-y type of synth/drum machine pop, in a darker vein that, of course, that only

Radiohead

's main creep could scare up. The album cover down to the lyrics have an eerie, if not spooky quality, and I think it's Thom's aim to be a bit unsettling. Ever see the Radiohead documentary

Meeting People Is Easy

? It's kind of like that scene when he goes to the bar and asks about the private party for Radiohead and the bouncer guys is like "???" Digest these lyrics from Black Swan:

"this is fucked up, fucked up..."

Oh, Thom's still a creep. Fave Track: Atoms For Peace



14. Hezekiah Jones- Hezekiah Says You're A-OK (Yer Bird) rating: 82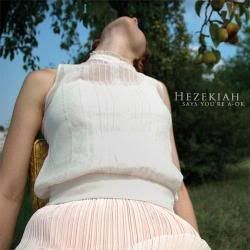 I chose this not because

Raph Cutrufello

is a friend of mine, but because this is definitely one of the best albums of the year. I know music, and this is really good music. Enough said. Lyrically, one of the richest contributions to my music library since last year's

Album Of The Year

(just in my opinion, the only opinion that really matters...)

Jens Lekman

's

Oh You're So Silent Jens

. Subjects such as bittersweet longing, love and loss, it's a pretty and at times heartbreaking melange of melodic lo-fi bedroom pop. Almost every mix CD I made this year had a Hezekiah song on it. This is the best album released by a Philadelphian since

Boyz II Men

's

Cooleyhighharmony

, and my little brother

BJ Mac

plays rhythm guitar on

Albert Hash

!

Fave Track: Circumstance
13. Hot Chip- The Warning (EMI/Death From Above) rating: 84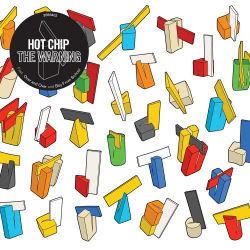 Last summer a friend burnt me some CDs. One band he told me to check out was

Architecture In Helsinki

. I panned it by the fourth song. Then I read a review of

Hot Chip

's first album,

Coming On Strong

, where it was compared to

AIH

's work. So I decided that I wouldn't like Hot Chip based on that. I'm an impressible bastard, aren't I? But I got Coming On Strong anyway and liked it. But

The Warning

, their second album, is a more mature blend of electro-pop straight from the chill-out tents of UK raves. Or, the soundtrack to coming down from a night of bug-eyed hallucinogens and club-induced dance excursions.

"Excuse me sir, I'm lost- I'm looking for a place where I can get lost, I'm looking for a home for my malfunctioning being, I'm looking for the mechanical music museum"

. Oh, I think that museum would be full of old Korg synthesizers and Moogs and

Devo

's hats and the robots from

Kraftwerk

. What? Those were actual humans? How come no one told me?

Fave Track: Colours
12. Cat Power- The Greatest (Matador) rating: 85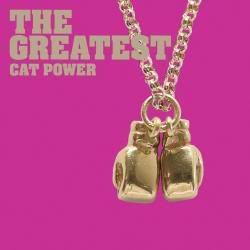 Imagine walking into a Memphis juke joint- okay, there's the honky-tonk piano with the loping, heavy-on-the-low end basslines, sultry, smoky female vocals, the Telecaster happens to be turned way down in the mix and the pedal steel's shining through, and oh wait- is that the famous

Memphis Rhythm

sound? That

Stax Records

sound? How'd

Chan Marshall

(Cat's real name) get that sound? Because all the legendary names of the 1970s Memphis music scene play on this album. When Cat says it's "The Greatest", you know she's not playing around.

Fave Track: Willie
11. Destroyer- Destroyer's Rubies (Merge) rating: 86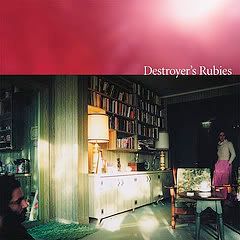 "Why can't you see that a life in art and a life of mimicry - it's the same thing!?!"

asks Vancouver's Dan Bejar on

Looters' Follies

. Oh, Dan Bejar

is

Destroyer

. I've always thought that was so cool, to give your band a name when the band's just you. Except for

Bright Eyes

, they (he) sucks. Destroyer, basically destroys all he touches. I'm going to throw down some serious names I'm reminded of while listening to this album: Beggars Banquet-era

Stones

and Syd Barrett-era

Floyd

. It's psychedelic freak-folk, like

Devendra Banhart

and

The Brian Jonestown Massacre

, but way more accessible (read: accessible is music snob for listenable), much like

Of Montreal

. But Destroyer is

Of Vancouver

. Canadian jokes, man- gotta love 'em! Fave Track: Sick Priest Learns To Last Forever

There's more. And more. And then...
Check back tomorrow for #s 6 - 10, okay?