This has been more fun than I thought it would be. I listened to somewhere between 40 to 60 new albums this year. It's a shame I couldn't have sat down and ranked them all, lord knows I have enough paper. But I have a life...

...No I don't.


10. I Love You But I've Chosen Darkness- Fear Is On Our Side (Secretly Canadian) rating: 87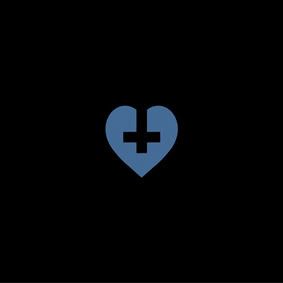 First time I heard these guys I was hooked. Then I kept reading reviews that said these guys sounded too much like

Interpol

. I'm sorry, I didn't realize that was a bad thing. Just because it shares the moniker of

Serious Indie Rock

, this band from Austin, TX, doesn't have to be compared to NYC's favorite band of the new millenium. Anyway, if you like that darkened, brooding sound (think:

Joy Division

or

Velvet Underground

) you will totally love this album. But it won't love you back. They've already made their choice. And I've made mine!

Fave Track: Last Ride Together
9. Gnarls Barkley- St. Elsewhere (Atlantic/Warner) rating: 89
Song Of The Year!

CRAZY

! This fact is indisputable, because I still can't get this song out of my head and this album's been out since April. This shit is for real. I've heard people be like, "Yeah, that song is mad hype but the rest of the album sucks" and then I throw a banana peel down in front of them while they run to catch a train and watch them fall and hit their stupid head on the ground. Then they wise up and say, "You know that song

Who Cares

is pretty good, too. And the cover of

Gone Daddy Gone

is really good, too." And then I remind them that

Transformer

is the best song on there. The only problem with this album is that it's too short!

Fave Track: Transformer
8. Ratatat- Classics (XL) rating: 90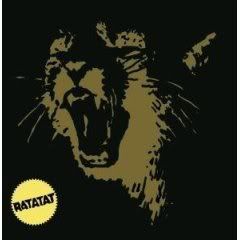 I discovered Ratatat late spring of '05 watching a skate video. I knew that I loved the song but I had no idea who the hell it was because I didn't bother watching the credits to find out. This was the same video that introduced

Bloc Party

to me and we all know how I feel about Bloc Party. Wait, I'm not sure how I feel about Bloc Party anymore. So my girlfriend recommended Ratatat and I downloaded their self-titled first album, and was like, "Oh shit, this song is from that skate video!" Anyway, they make very accessible guitar/synth/drum machine-pop in the style of bands like

Postal Service

and

Mates Of State

, in a glammed-out, video game soundtrack, garage band sort of way. I like not being able to take some things to serious, and instrumental music like this is very, well, fun. God forbid a music snob like me would dare dream about having fun, I mean, why not move to California to play in the sun everyday and leave Philly behind? Ummm...

Fave Track: Wildcat
7. Yo La Tengo- I Am Not Afraid Of You And I Will Beat Your Ass (Matador) rating: 91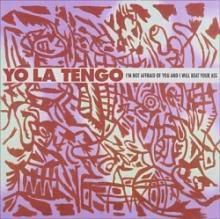 Mets fans from Hoboken, NJ? Ugh, I really wanted to hate this, but I don't. Yo La Tengo isn't a jazz band, but they could be. I was keeping track of which songs I really liked the first time I went through this, and upon further listening I realized that some of these songs are some of this year's best. And this album is sneaking in as one of the year's best. Ballads, shoegaze, pop, rock, neo-psychedelia, it's all here. And two ten-plus minute guitar behemoths bookend the album quite nicely. All I own from Yo La Tengo is some live stuff I got a few years ago and this instrumental soundtrack album they did for a Franch sea-life movie. Be sure that this album will become one of my most played on the old iPod.

Fave Track: Mr. Tough
6. Arctic Monkeys- Whatever People Say I Am, That's What I'm Not (Domino) rating: 92
It feels like this album has been out longer than January. It has, and thanks to internet leakages I've had this since last November.

(PS- albums are purposely leaked onto the internet by the record companies to gauge how well it's going to sell by the number of people downloading or "sharing" it...)

So, it's been out longer than a year. But not really. The biggest band in Britain this year, and just to give you an idea how big, they sold more albums in their first week than the rest of the Top 20

combined

. That's pretty Beatle-esque. These lads probably couldn't get laid with a fistful of money in a whorehouse last October and by February 1st of this year already impregnated half of the UK's able-bodied female population. Okay, maybe not Beatle-esque, but

Oasis

-esque? Why this album is so beloved in England is because it speaks to the entire under-25 generation, in their language. Yes, it's our language, too. But that cockney fuck-all attitude makes you love these lads from Sheffield. Fave Track: I Bet You Look Good On The Dancefloor



Yeah, so- Next time we go to #1. And then all the "just missed" albums. This may go on forever...