...at The Independent, San Francisco, CA, March 22nd, 2008 (with opening band Yacht).


Conventional wisdom says:
Vampire Weekend
is a "flash-in-the-pan,
not-enough-heart
, johnny-come-lately,
you-won't-hear-from-these-guys-in-year
,
the-album-doesn'
t-hold-up-after-repeated-listens
" type of band.
The Musicologists
' take:
shut up
, conventional wisdom. Yes, I've read every media outlet's review of this band, and it seems to me you either
love
'em or
hate
'em. Yes, this album stands up after repeated listens, yes, their live show is amazing, and yes (most importantly) they're already writing new songs for another album.
So, they'll still be here in a year. And the next, and the next after that, and...
Anyway, I could care less about the haters. Actually, that's a bold-faced lie; I do care, I eat this shit up like bored housewives eat up Entertainment Tonight. Bad press is in fact good press because any press is good press, especially if you're in a fresh, new and exciting young band- the whole blogosphere is going to choose sides. I can imagine

VW

takes this all in stride. Just add some fuel to their fire, all you nay-sayers.
For the actual show review, let's get into that now.
The opener,

Yacht

, from Portland- I got there for their last three songs. Actually, it's just one guy (

Jona Bechtolt

) and one girl,

Claire L. Evans

, with their musical backdrop being supplied by a lap-top/groove-box. They didn't suck, the crowd was really into it and their brand of electro-clash was both poppy and funky.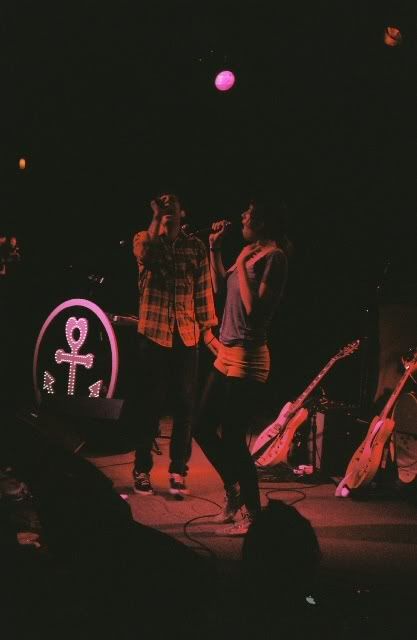 On to the main event. After an all-too-long break between bands,

VW

took the stage to an explosive applause.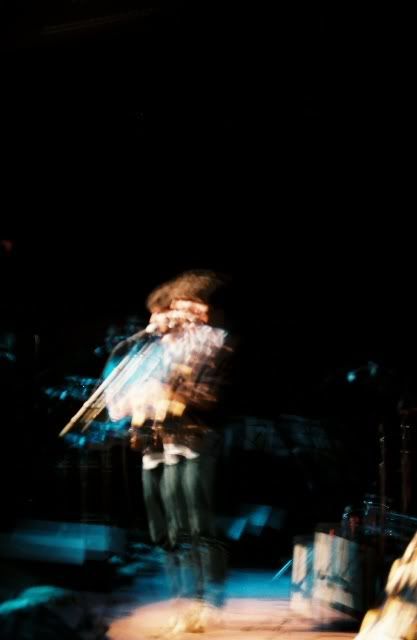 Lead singer

Ezra Koening

, who doesn't look a day over sixteen, thanked the audience for their patience and started right into

Mansard Roof

. A lot of bands open their shows with the album's opener, and it works most of the time. I would've probably started things up with

A-Punk

, but they saved that for the "special" encore. More on that in a moment.
There was a lot of playful banter after songs between band and crowd; people calling out requests (I didn't hear a single

"Freebird"

for once...) and an overwhelming feeling that this would be the last time

VW

would play a "cozy" venue, next time they come 'round these parts I see a headline at The Fillmore, but that's only because they're outgrowing their hype. And that appearance on SNL a few weeks ago didn't hurt. My mom probably knows who they are now...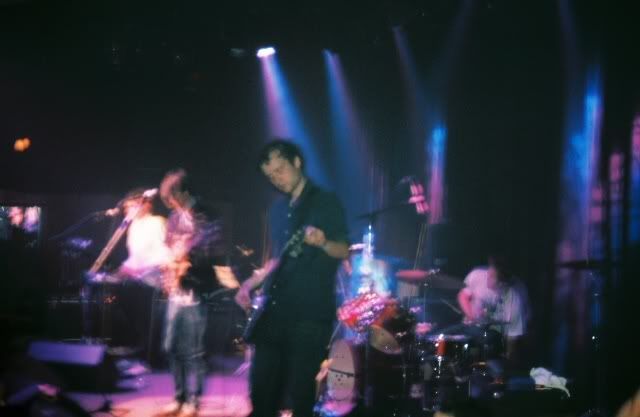 setlist:
Mansard Roof
I Stand Corrected
Bryn
Cape Cod Kwassa Kwassa
Ladies Of Cambridge
new song
One (Blake's Got A New Face)
Campus


Encore:
A-Punk*
M79*
Walcott*
Oxford Comma

* - with strings!


Okay, let me explain this setlist a minute. They basically took a mid-set/encore break to bring out this string quartet. This is the only time they're going to do anything like this on the tour, so we should feel special. It was pretty amazing, it gave the songs that added "oomph" that the recorded songs have and anytime there's a couple violins in the room, I get a bit moist. Interpret that anyway you want.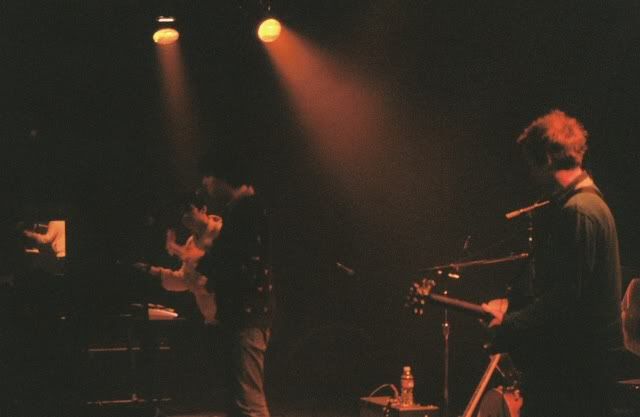 In summation: a high energy show with a special-guest string quartet (

Ezra

said this was the most special show of the tour because this was the only time they'd be joined by anyone on-stage), an attentive and fun crowd, the great sound system at The Independent (as always), a lax photography policy (see how many pics I got? And yes, I know they suck- I'm still figuring things out as I go...), the accessibility of the performers afterward (I ran into

Claire

from

Yacht

in the coat check/merch line and got to tell her "nice show", without fanning out on her, of course...) and the fact that this show was 21+ (because I hate most teenagers).